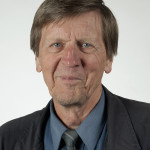 Heikki Ahola, Kauhajoki, Finland. I retired from the traditional furniture trade, and began to build my online business. I was born in Kauhajoki, and after completing my military service, I travelled and worked around America in Minnesota, Oregon and New York, then Helsinki in Finland and finally back to Kauhajoki via Jurva, which used to be one of Finland's main furniture manufacturing hubs. I have been working in the furniture trade for a number of years, and export marketing is my particular field of expertise.
Last year, I spent a lot of time finding out how online business really works, and how it differs from traditional marketing and principles – alternative ways to work. Online business is interesting, with online home business in particular growing very strongly, and I expect it to be the top market segment in coming years. There is also likely to be a healthy additional income from this business.
This is me: "HankOnLine"
Quote of the Day
"Put your goals in writing. If you can't put it on a sheet of paper, you probably can't do what it takes to achieve the goal."
-Unknown
INSTANTLY INCREASE YOUR SALES
…by plugging your products and services into TripleClicks.
– We take you global! Reach millions of potential customers worldwide on one of the fastest growing, international e-commerce sites on the Web.
– We put the marketing muscle of over 100,000 SFI affiliates to work for you, promoting and selling your products and services in over 20,000 cities in over 190 countries!
– Simply sign up, submit your products and services, and get ready to take orders! It's quick, simple, and there's no risk because you pay nothing unless we get you sales.
Get complete details at TripleClicks.
Tweet
Use Facebook to Comment on this Post